Written by Saviour Pirotta & Illustrated by Davide Ortu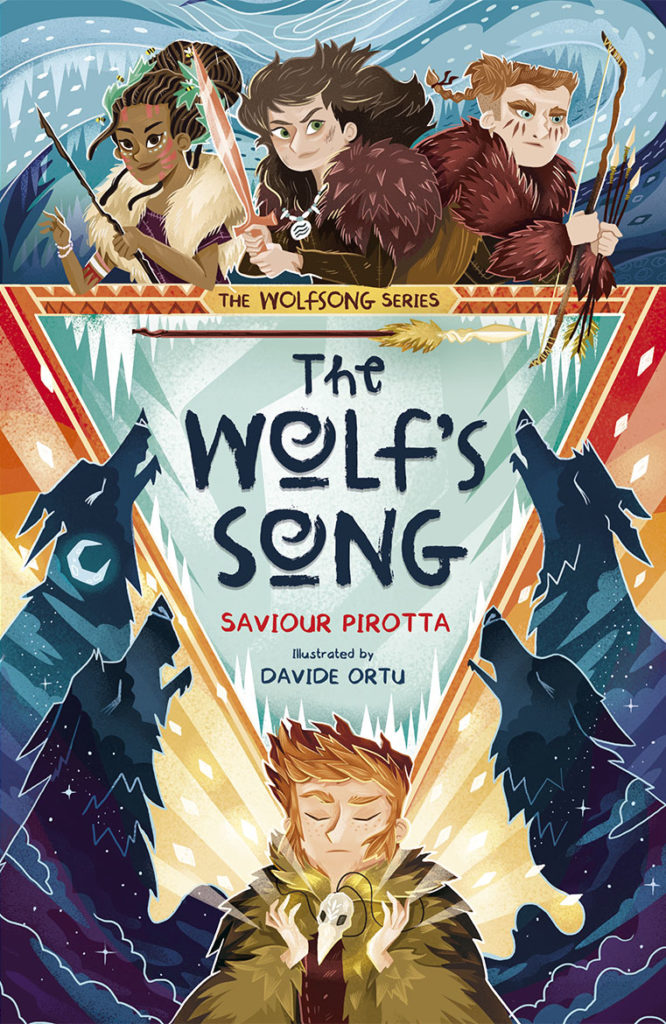 Format
129 x 198 mm, 176 pages
Publication Date
28/01/2022
Bic/CBMC Code
YFB/C3N79
ISBN 978-1-84886-807-6        RRP £6.99
Wolf is reunited with his bird-skull amulet but with it comes seeing dreams of turmoil and rebirth, of creatures with teeth waiting in the dark. And when the Sleeping Goddess sleeps no more, it seems Wolf's whole world will be caught in her fury.
With the Goddess's curse heavy on his shoulders, can Wolf find the strength to rise against it and become a true shaman?
The epic conclusion to the Wolfsong Series.