The Misadventures of Nicholas Nabb
Written by Jenny Moore, Cover Illustration by Marco Guadolupi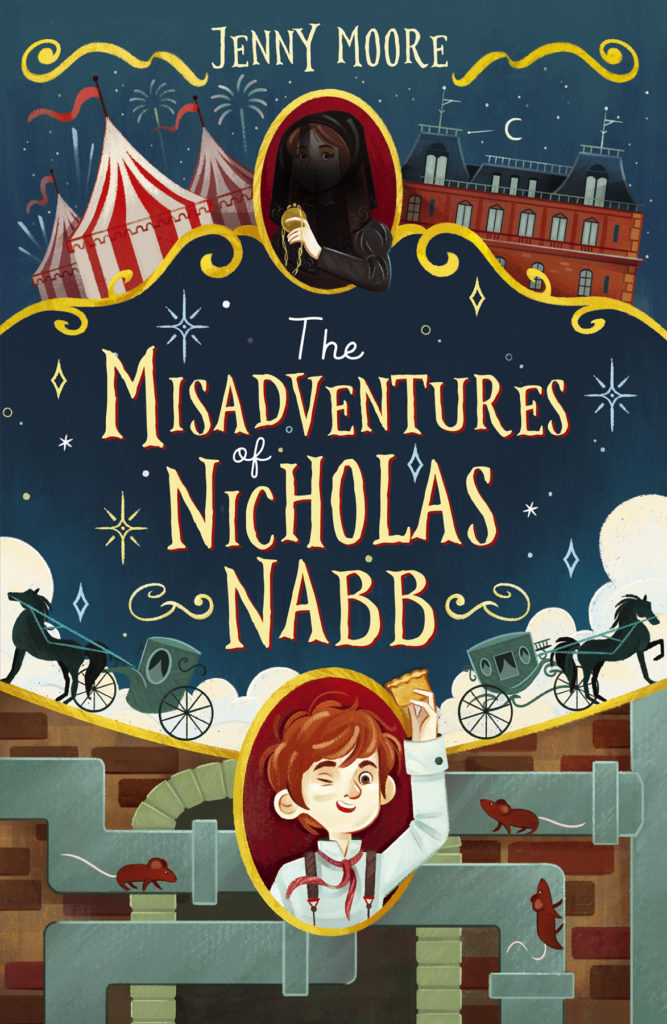 Format
129 x 198 mm, 240 pages
Publication Date
28/05/2021
Bic/CBMC Code
YFB/C3N79
ISBN 978-1-84886-775-8 RRP £6.99
A botched bread roll robbery spells trouble for Victorian sewer scamp, Nicholas Nabb-big trouble.
But when a mysterious veiled widow, Annie, steps in to save him, it looks like his luck might finally be changing.
Only Annie vanishes before they can become properly acquainted, leaving Nick with nothing but questions.
Who is the lady behind the black veil? Why does she have a baby photo of him inside her locket? And, most importantly of all, where is she now? Nick will stop at nothing to find out.