Agent Starling: Operation Baked Beans
Written by Jenny Moore & Cover Illustration by Lee Cosgrove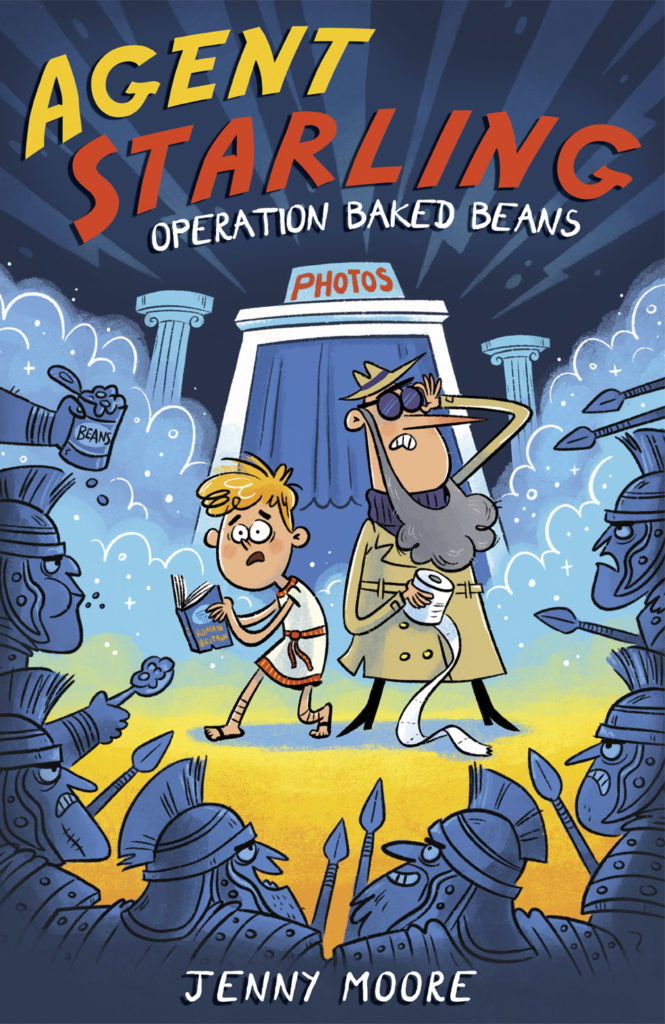 Format
129 x 198 mm, 220 pages
Publication Date
28/10/2019
Bic/CBMC Code
YFB/C3N79
ISBN 978-1-84886-486-3        RRP £6.99
11-year-old Oliver Starling thinks Romans are ancient history… until he teams up with Agent Owl to stop an evil mastermind, Dr Midnight, from conquering Roman Britain with baked beans and nappy pins.
Armed with only a photo booth time machine and a pocket history guide, can Oliver and Owl keep Dr Midnight from changing the course of history forever?
"Baked beans might seem harmless but, in the wrong hands and the wrong millennium, they can do a surprising amount of damage."