Rose Metayer, from Boston Latin School and a reviewer for Youth Services Book Review has reviewed book one in the Class X series; Arlo, Mrs Ogg and the Dinosaur Zoo, by Alice Hemming and Kathryn Durst.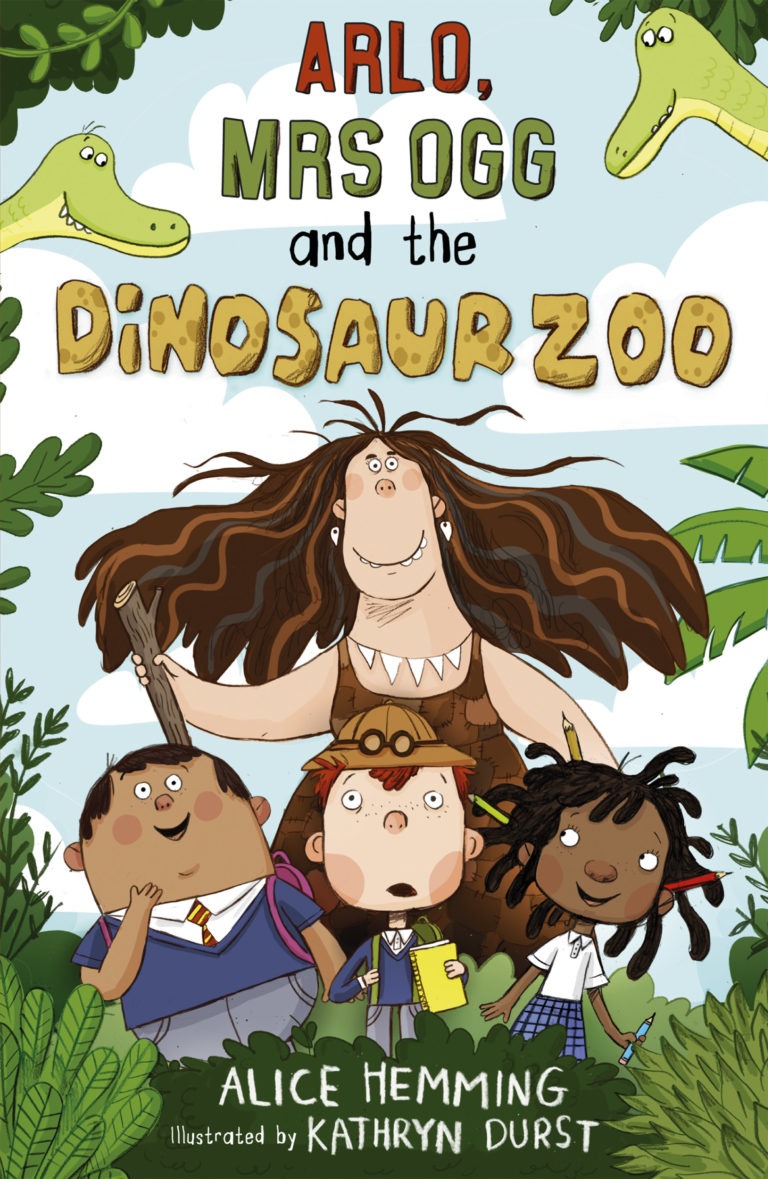 This book was truly a joy to read. It reminded me of an episode of the Magic School Bus. In the book we meet the 4x class. Right away we learn that this class does not have a good track record with keeping teachers. They also do not have a good reputation with the principal. However, one day they get a substitute teacher named Mrs.Ogg and go on this amazing, yet educational, adventure. We have a few characters that we hear from consistently: Paige, Arlo, Nathan and Daisy-May. The story, however, is narrated from Arlo's point of view. While out on a school trip, Arlo appoints himself as Mrs.Ogg's helper in order to make sure his class can finally go to the end of the year party. This story is more than just about a misbehaving class finding a teacher who understands them and sees past their "bad behavior". The story centers itself around a group of students who were misunderstood and a special teacher came in and helped them to find their hidden strengths. There are black and white cartoon drawings throughout the book that highlighted key events.
Anything you didn't like about it?: No
To whom would you recommend this book?: Readers between the ages of 11-13
Who should buy this book?: Middle schools
Where would you shelve it ? J Fiction
Should we (librarians/readers) put this on the top of our "to read" piles?: Yes
Thank you, Rose and Youth Services Book Review!
Read the full review and more here!
Start your adventure with Class X here in the UK, and here in the US!