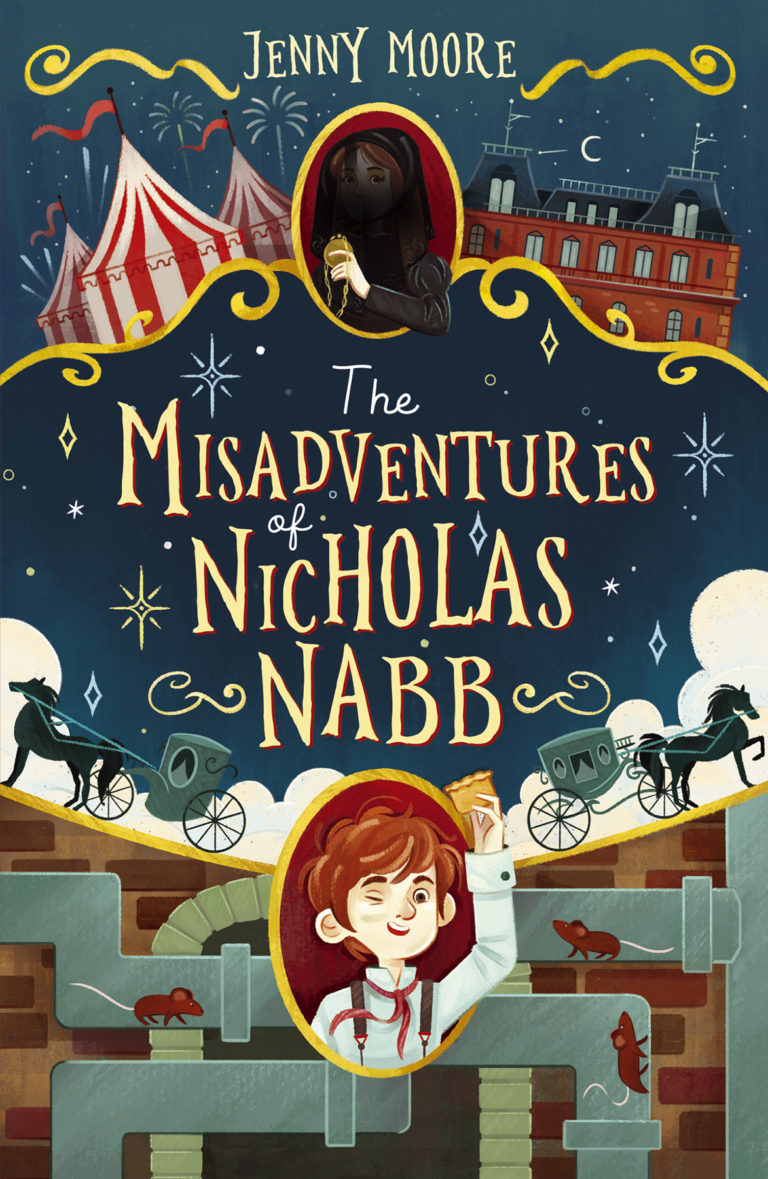 Children's Fiction Reviews over on Instagram, have delved into Jenny Moore's latest middle grade, which tells the story of one very troublesome sewer-scamp, named Nick.

A botched bread roll robbery spells trouble for Victorian sewer scamp, Nicholas Nabb-big trouble. But when a mysterious veiled widow, Annie, steps in to save him, it looks like his luck might finally be changing. Only Annie vanishes before they can become properly acquainted, leaving Nick with nothing but questions. Who is the lady behind the black veil? Why does she seem determined to help him? And, most importantly, where is she now? Nick will stop at nothing to find out.

The Misadventures of Nicholas Nabb by @jennymoorewrites a fun adventure story set in Victorian times. Nicholas has recently escaped from an orphanage and is living in the sewers thieving to feed himself. On one unsuccessful theft of some bread, he is saved by a mysterious widow, Annie. Unfortunately she disappears during a magic show before he can discover more about her. With the help of his new friend, Edwin (who also has a secret), Nicholas embarks on an adventure to find Annie which takes many twists and turns.
Brimming with delicious pies, nasty villains, eccentric magicians, comic police officers and multiple escape attempts, this book is fast-paced, funny and a very enjoyable read. It touches on the hardships of children living on the street whilst remaining light, funny and ultimately hopeful. I thoroughly enjoyed reading this.
Thank you, Clare! So glad you enjoyed it! 
Check out Children's Fiction Reviews over on their Instagram feed, here!
Order your copy now!