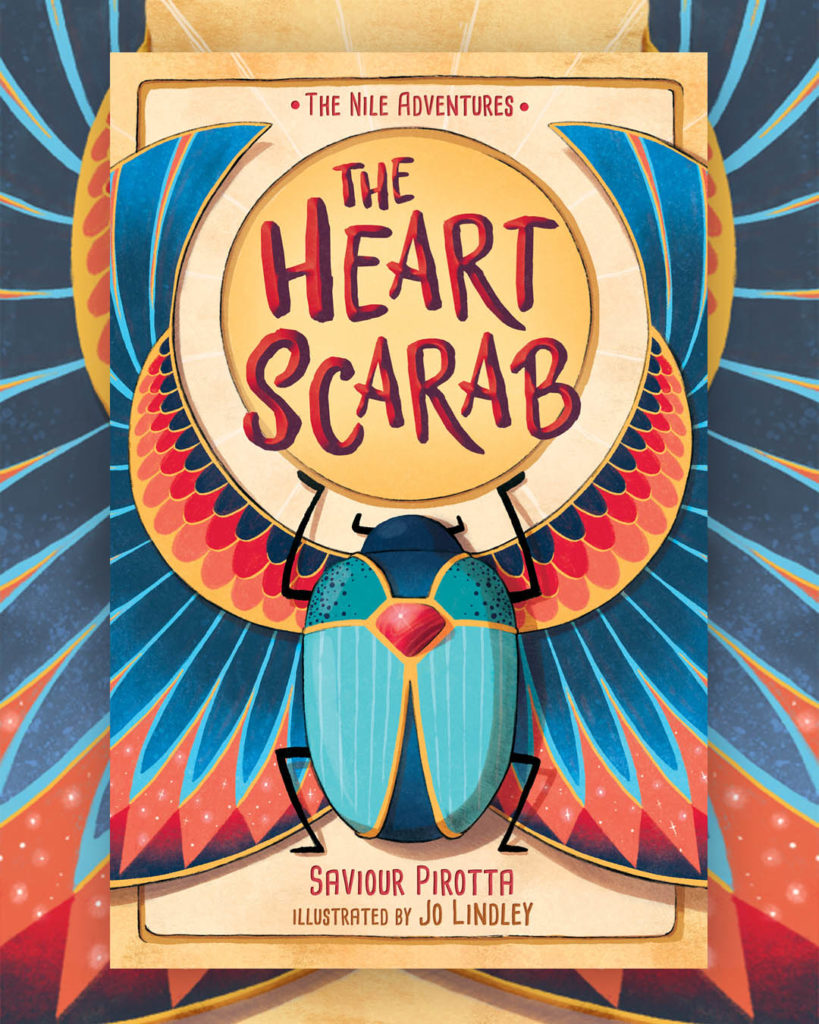 The reading of books and stories is a wonderful way to take yourself off to another time and place, losing yourself in the magic of ancient lands, different people and magical tales. It is also a way to learn new information (especially for children as they don't know that they are necessarily learning something). 
Saviour Pirotta is an excellent author of children's junior fiction historical adventure books and I loved reading the four book Wolfsong Series that takes the reader back to the Stoneage for an adventure that travels the world. Now that that series has finished, we can embark on another adventure series that takes us back to another time and place that is packed with magic and mystery – Ancient Egypt, a country that is home to deserts, pyramids, and gods!
The Heart Scarab is the first book in The Nile Adventures series, a children's historical fiction adventure story.
Overall, The Heart Scarab is an excellent fast-paced adventure story for children. Saviour Pirotta is an excellent writer of historical fiction that is entertaining and packed with facts entwined within a magical and engaging story.
With magic and mystery, pyramids and gods, and set in the beautifully descriptive setting of Ancient Egypt featuring a very diverse set of characters that will appeal to all genders, The Heart Scarab is a book that children will love to read and will not be able to put down. Whilst it is a story of adventure and magic it also focuses on right and wrong, learning from your mistakes and setting them right and the importance of responsibility.
It is a fictional story that has been very well researched to add in accurate historical elements surrounding the culture and life, as well as the gods, of the Ancient Egyptians.
The Heart Scarab is a fast, fun and enjoyable read that is full of facts, adventure, magic and good moral messages. The first in a new series and it is off to a brilliant start. It would also make an excellent book to support classroom and curriculum studies.