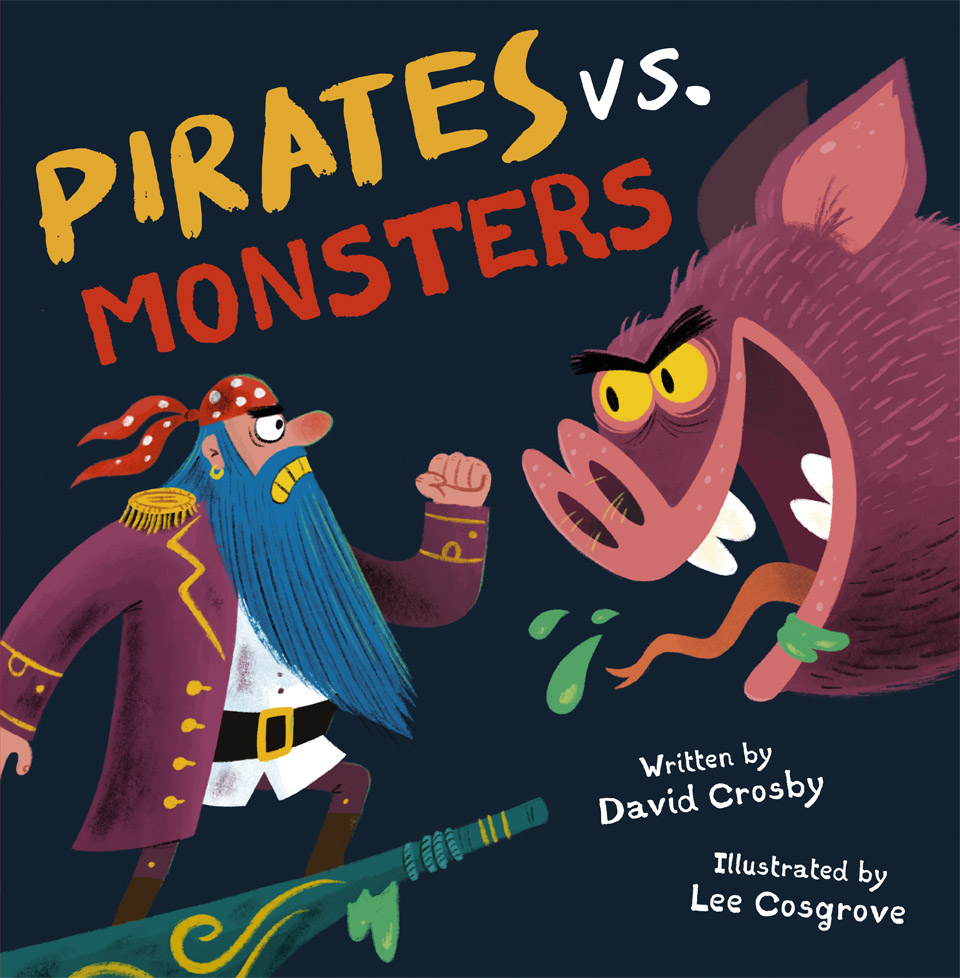 Pirates Hector, Sue and George are crafty, bold and all very proud about besting some of the most grizzly, gruesome monsters. But are they telling the truth? A few new visitors might just set the record straight…
If you're looking for a different kind of Pirates story, one filled with twists and turns, and a monster or two… read the below reviews!
Already read Pirates Vs. Monsters? Why not leave a review! 
Fantastic, exciting book 5
Fantastic book. My girls loved it. What a brilliant book.
Fun for the kids!
Bought a copy for my nieces for Christmas. It made me chuckle so I'm sure they'll love it.
A new author I believe.
A Excellent book for the six to ten yr olds, a simple tale told in prose, excellently illustrated. Probably a continuing story. A good stocking filler for Xmas (grandparents are you listening)
A must read for your little ones
I bought 2 copies of this book for 2 sets of grandchildren and they all absolutely love it. Quote from one of the mums – 'he's a talented children's writer. Does he have any more? #wandersofftogoogle'. The story is fab, as are the illustrations … really hoping that David Crosby (no relation!) will produce more of these wonderful books. Highly recommended.
 Outstanding
Outstanding new book for children. Really east to follow and the kids absolutely loved it (so did I to be honest)
Pirates Vs Monsters has also been shortlisted for the Bishop's Stortford Picture Book Awards! Head over to the official Awards website here, and cast your vote for Pirates!