Poor Farmer Fred starts his week sleep walking through Monday (I'm sure many of us have down the same)! He is in such a muddle, he quickly confuses the animals who decide to join in on the utter chaos and confusion which results in some hilarious mix ups which just confuse poor Farmer Fred even more! When he is eventual wakes up, during an eventful cow ride, there's the promise of more hilarious farm yard frolics to come!
My children absolutely loved the book and giggled their way through the rhyming text and delighted in the hilarious illustrations.
We are honoured to have the opportunity to ask Louise Forshaw some questions about the illustration process.
How did you decide what the characters would look like?
The animals were quite easy, everyone knows what sheep look like! Farmer Fred took a little longer to get right. He originally started off a lot younger and wore a hat. With some feedback from the publisher he was aged up and given some stubble which helped give him that 'just out of bed' look.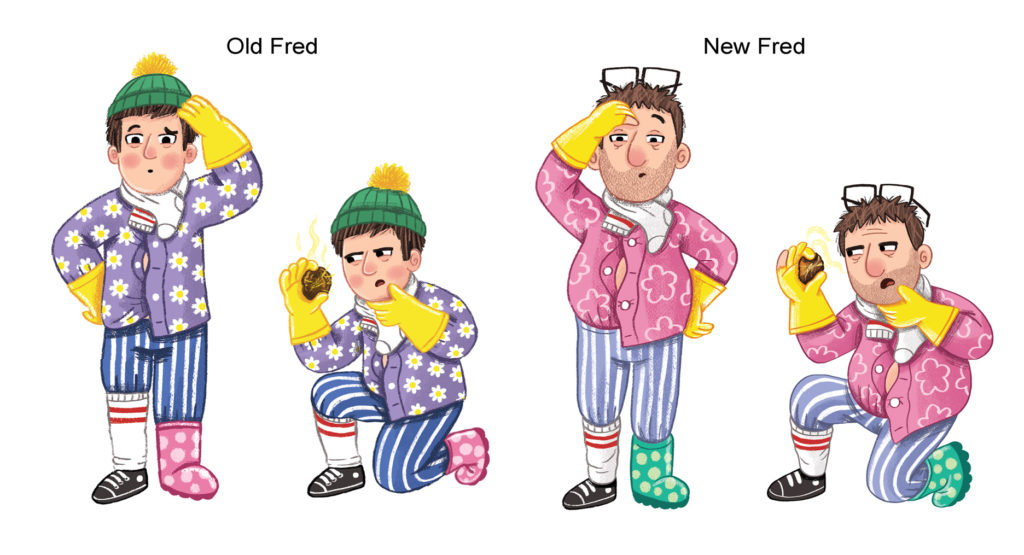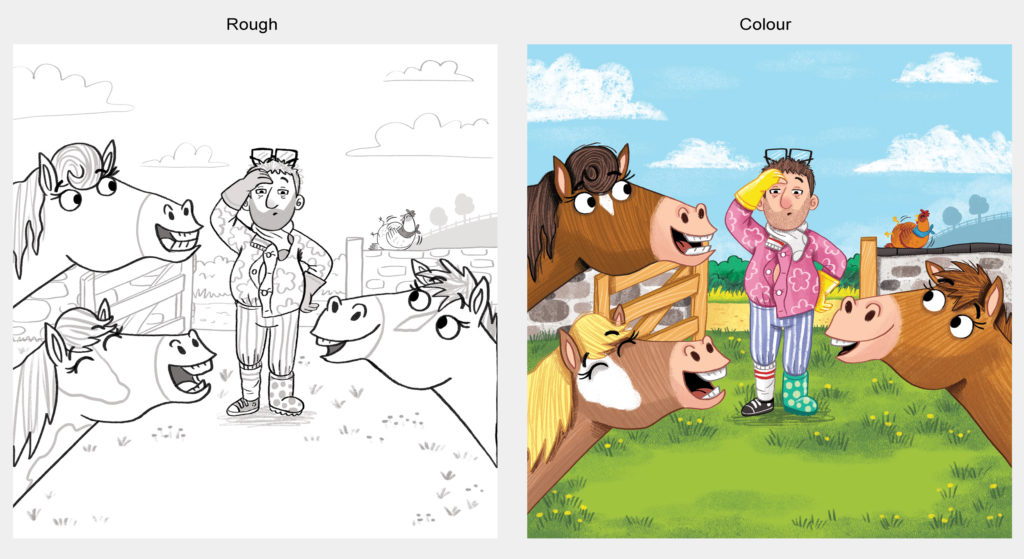 What is your favourite thing to draw?
My two favourite things to draw are people, especially children and dinosaurs. I love designing characters, it's my favourite part of my job. I'm currently working on a series of books where I get to do both of these things!
How long did it take to illustrate the book?
Picture books usually take months to complete. At a guess, I'd probably say around 3 months for this one. I start by doing rough sketches of all the spreads/pages and then that gets sent off for approval from the Author and Publisher. Once everyone is happy I start colouring them up.
How did you become an illustrator?
I've always drawn my own characters, ever since I could pick up a pencil. I would create my own comics and give them to my favourite teachers. I studied Illustration and Animation at college where I earned a degree. After that I started seriously thinking about getting into children's books. I signed with my illustration agency in 2012 and over 60 books later, here I am! But I've always been an artist and illustrator – if you love to draw and draw all the time then that's what you are!