From First Ideas to Final Illustrations
Maverick junior and middle grade fiction editor Aimee Hayes, tells us what goes on behind the scenes of creating fiction. From liaising with authors as to story direction and scene-editing, to briefing artists on illustrations that best enhance the story, an editors job is no small feat. Aimee answers a few questions on combining text with image whilst working with Saviour Pirotta and Davide Ortu on the latest release in Wolfsong series, The Mysterious Island.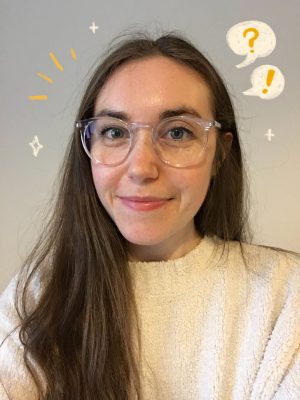 How do you decide which scenes are to be illustrated, and how do you convey this to the illustrator?
Often there are pivotal moments in a book that just scream to be illustrated; whether that's a confrontation between the protagonist and their rival or discovering a new place, for instance. I think the moments where readers are most immersed in the story are the points which truly benefit being illustrated.  They transport us into the moment, and allow us to pause and drink in all those details to keep us absorbed in the story.
On a practical side of conveying this to the illustrator, I first decide how big or small the illustration needs to be. Sometimes this can reflect the sort of motion I imagine the illustration having. For example, if a character is at sea, a half-page curving shape to convey the waves will help me show the illustrator the movement I have in mind. On top of that, I'll write a few lines of description as a prompt that reflect what's happening in the story at the time.

Do you already have an idea of where each illustration will go in the story?
When I lay out a text, I normally have an inkling of what sort of illustrations go where but it's not until I get the proper sketches from the illustrators that things really start to slot into place. Sometimes the illustrator will just perfectly capture the image in my head, and I think this is one my favourite things about my job — realising that shared vision for a book.
Were there any illustrations which just 'clicked' with a scene?
For The Mysterious Island, the image that most comes to mind is Davide's illustration on page 76-77. I knew, for this moment in the story, it was important to have some proper cave-like paintings to hammer home the magic of this time period. Then, when Davide's sketch came through, he'd completely gotten it right — the way all the animals curved around the text, and the movement they instilled, was exactly what I had imagined in my head. Saviour and I had no comments for Davide other than it looked perfect. So when the final illustration came through, it only seemed more magical!
Are there any moments when you felt a sketch idea wasn't quite right?
Sometimes the image you have in your head doesn't quite work when you see it visualised. This was the case for the illustration on page 50-51 — as you can see, the first sketch was very different! It's a very dramatic moment in the book, and we soon realised that the illustration needed to reflect that when we saw the first sketch. We worked with Davide, changing the perspective, to really add that sense of turmoil and fear which Wolf (and readers) feel. And, in the end, it became one of my favourite illustrations of the whole book as readers are literally left on a cliffhanger!
Were there any illustration challenges with working on The Mysterious Island?
With the Wolfsong series sketches we have to take their historical accuracy into account. Although Wolf's adventures are a work of fiction, Saviour and the team are dedicated to making the world he travels in as true to real life as possible. Saviour works with us on pointing out where there are parts of an image that aren't accurate — such as buildings being the wrong shape or size, or the people carrying tools that haven't been invented yet — which can mean taking extra care both when giving Davide illustration guidance and reviewing his initial sketches.
Thank you, Aimee!
We hope you enjoyed finding out a little more about the process of creating a novel, from sketch to final illustration. We're really excited to be sharing these snippets with you, and to be taking you 'behind the books' at Maverick – but keep your eyes peeled, there's more to come!
The Mysterious Island is the pen-ultimate book in the Wolfsong series written by Saviour Pirotta, and is available to buy now!