David from What's Good To Read has ventured into outer-space in the second book of the Turns Out series, Turns Out I'm An Evil Alien Emperor, by Lou Treleaven;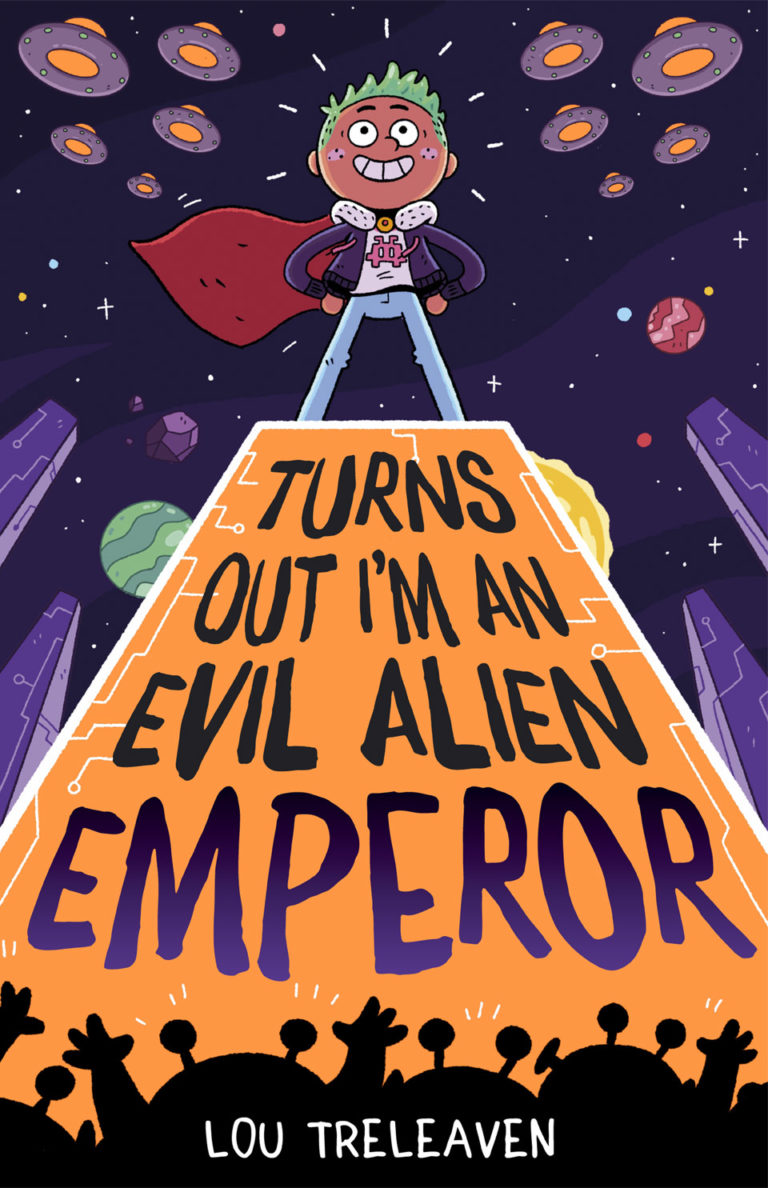 Turns Out I'm An Evil Alien Emperor is an action-packed, fun-filled, space adventure with excellent characters that children will really enjoy reading – an evil emperor, slugs, secret agent alien pop stars, a clone army, an array of aliens and robots.
It is a well-written, fun and entertaining story that children will be able to relate to with the turmoil of growing up; Jasper is not only dealing with the being adopted by his loving foster parents but is also dealing with hormones and uncontrollable changes in his body, along with feeling different (and the pressures of going to school, ruling a planet and saving the world).
It is jam-packed with lots of different alien encounters, from the nice and cute balls of fluff that can really pack a bite, the spindly spider receptionist and of course Harry Handsome and his evil emperor.
The story travels along at a fast pace and is action all the way, there is never a dull moment so younger readers will not lose interest in the story. At 260 pages it is a fairly long book but it is split into easy to read chapters with simple text (apart from some alien names).
A really good slimy adventure story that will enthral the reader with its likeable characters, good and evil, its humour and the fast pace of the story.
The Turns Out series is aimed at children aged between 9 and 12 years old and is a space adventure story packed with intrigue and madcap adventures.
Lou Treleaven is a very talented author of books for children, whether that is picture books for the youngsters or longer, chapter junior fiction titles.
Rating: 5/5